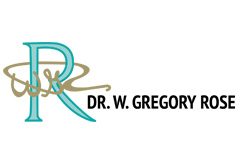 29 Dec

W. Gregory Rose DDS, PA
Let us brighten your smile!
We welcome you to the office of Dr. W. Gregory Rose, where we are committed to improving the health and aesthetics of your smile. Located in Albuquerque, New Mexico, our state-of-the-art cosmetic dental practice specializes in smile makeovers to give you the smile you've always wanted. Cosmetic dentistry not only improves aesthetics, but it can also achieve facial balance and improve bite function.
We offer more than General Dentistry, we offer the latest techniques and technology available in many areas of Advance Cosmetic dentistry and sleep medicine, including Invisalign, veneers, whitening, crowns, bridges, bonding and implants. We recognize that each case is unique, and we customize your treatment to ensure we are meeting all of your needs.
Contact Dr. W. Gregory Rose DDS
Address: 4550 Eubank Blvd. NE Suite 201 Albuquerque, NM 8711
Phone: 505-296-5544
Email: wgrosedds@aol.com
Websites: Dr. W. Gregory Rose DDS