Acupuncture & Holistic Healing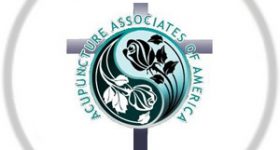 Acupuncture & Holistic Healing
What is Acupuncture & Holistic Healing
This type of therapy seeks to heal in an integral way the body, mind and spirit. What they are looking for is to change when they need any harmful habit that affects the health of patients, if: stop smoking, adopt a healthy diet, integrate sports activities, and many more.
They also use another kind of more alternative methods, such as meditation, yoga, homeopathy, acupuncture, etc. All of them fulfill the objective that the technique of medicine has that is based on holistic therapy and are in harmony with the principles that support it.
In general, holistic healing has the duty to visualize the individual as a whole, establishing the balance of the human being and the essence from the natural point of view. The sufferings of people are not strictly limited to the physical environment, they also have roots in the emotions or thoughts that cause imbalances in health.
What Acupuncture is and the benefits of acupuncture
Acupuncture is a millenary therapy originally from China, which involves the application of needles at specific points in the body to treat diseases and promote health. These needles when applied to specific regions are able to treat various physical or emotional diseases such as sinusitis, asthma, migraine or arthritis, in addition to improving the immune system.
The placement of acupuncture needles stimulates nerve endings in the skin and other tissues, thus sending messages to the brain, triggering different effects in the body as an analgesic or anti-inflammatory action. There are several scientific studies that prove that acupuncture works, however, in most countries it should only be used to complement the clinical treatment guided by the doctor.
Acupuncture is a technique that can be used to strengthen the immune system and to treat problems and diseases such as:
Problems in the mouth such as pain after tooth extraction, gingivitis or pharyngitis;
Respiratory diseases such as sinusitis, rhinitis, common cold, asthma or bronchitis;
Ophthalmological diseases such as conjunctivitis, cataracts or myopia in children;
Neurological problems such as headache or migraine;
Gastrointestinal problems such as excess acidity in the stomach, duodenal ulcer, constipation or diarrhea;
Orthopedic problems such as sciatic pain, lumbago or rheumatoid arthritis;
Sleep disorders like insomnia.
In addition to these problems, acupuncture can also be used in the treatment of diseases and emotional disorders such as anxiety, excessive stress or depression.
Anyone can perform acupuncture, so there is no disease or physical complaint, and this technique can even be performed on children, being recommended in these cases the use of laser in children with fear of needles.
There are so many Acupuncture and Holistic Healing Center:
Welcoming patients of all kinds, and will be happy to educate you on acupuncture and holistic healing so that you can decide if these treatments are the right fit for your needs.
If you're from New Mexico, this Acupuncture Associates Albuquerque can help you!
They have been serving the Albuquerque area for 30 years, with over a decade under its current ownership. They have strong roots in the community, and with three locations they are able to conveniently service patients from as far away as Los Lunas!
They strive to offer a comfortable, friendly atmosphere in their clinic. We care about your wellbeing – physical and emotional.
Acupuncture Associates Albuquerque also offers treatments that you won't find at other acupuncturists, including injection therapy, electro-acupuncture, holistic healing, facial rejuvenation and nutrition supplements.
Send Message to listing owner
Acupuncture & Holistic Healing